Eastport (ID) & Kingsgate (BC) is a fairly heavily used port which is located on U.S. Hwy 95 and British Columbia Hwy 95. Canada's customs facility has a primary inspection canopy over three lanes. It features bi-level booths with a standard-level window for cars and trucks a window at a height suitable for semis. A separate warehouse has two bays to allow the complete offloading of semis when a total search is necessary. On occasions when semis crossing at Rykerts or Roosville must be searched, they are escorted by Canadian Customs to this facility.
Before heading to the border, be sure to review our information on the going through customs, required documentation and prohibited items.
Eastport / Kingsgate border crossing information
Both the U.S. and Canadian ports are open 24 hours per day, 7 days a week, year round.
US-95 Traffic Camera, Eastport, Idaho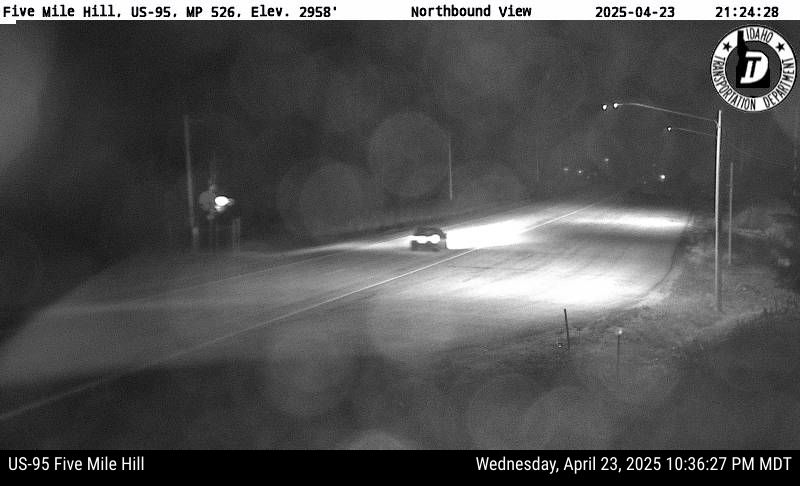 Hwy 3 Traffic Camera, Kingsgate, British Columbia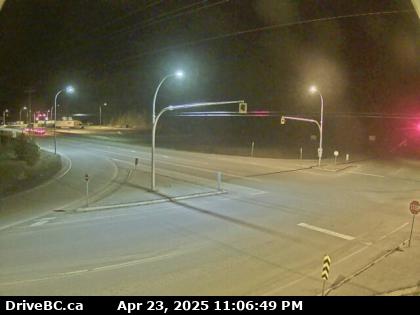 Idaho and British Columbia Road Advisories
EASTPORT WEATHER
We have special pages showing all current road advisories for both the State of Idaho and for the Province of British Columbia. These pages show all weather conditions, lane closures or blockages, road restrictions, traffic problems, warnings, and roadwork around the Eastport / Kingsgate border crossing.
Eastport / Kingsgate Border Crossing Travel Tips
Here is a handy link to hotels in Idaho and here is another link to hotels on the Canadian side of the port in British Columbia, Canada.
To hear current road conditions in British Columbia you can call (800)-550-4997.
You can get current road condition information in Idaho by calling 511 or 888-432-7623.
Whitlash, MT handles all the export clearance for Eastport.
There is a Duty Free Americas Shop at Highway 95 & Canadian Border in Eastport. Telephone: (208) 267 – 9598. Hours: 7am to 9pm Monday thru Sunday
There is a BC Duty Free Shop at 6982 Highway 95 in Yahk, BC. Telephone 250-424-5255
Eastport / Kingsgate GPS coordinates – Latitude & Longitude: 49.00072, -116.18087
Map of Eastport / Kingsgate Border Crossing Area
Telephone Numbers for the Border Customs Offices at Eastport / Kingsgate
Eastport U.S. Customs Border Office Telephone Number: (208) 267-3966
To contact Canadian Customs or other border patrol services at this port call the Canadian Border Information Service (BIS) which can answer your questions or transfer you directly to the Canadian port.