Baudette / Rainy River Border Crossing – MN 71, International Drive / ON 11, Atwood Ave
This is the most westerly border crossing between Minnesota and Ontario Province and is the 4th busiest crossing in Minnesota. It is used mainly by vacationers and local autos with little truck traffic.
Before heading to the border, be sure to review our pages on preparing for customs and prohibited items.
Baudette / Rainy River Port Information
Hours of Operation – 24 hours per day, 7 days a week, year round.
U.S. and Canadian Commercial services are available 24 hours per day, 7 days a week.
The bridge has one lane of traffic in each direction and a sidewalk on one side.
RFID technology has been installed to read U.S. Passport Cards, Enhanced Driver's License or Trusted Traveler Program cards such as NEXUS, SENTRI or FAST.
This is a Class A U.S. port which means it is a designated port for all aliens. Foreign nationals entering the U.S. should use Class A Ports of Entry.
Traffic Camera on Canadian Hwy 11 in Rainy River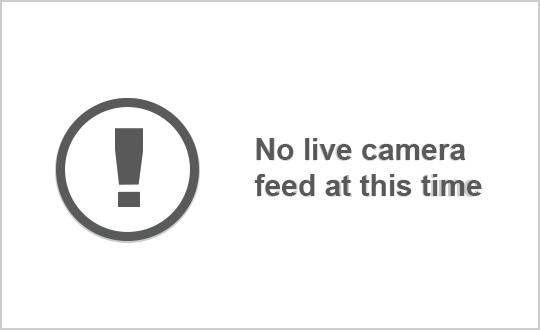 Current Road Conditions in Minnesota and Ontario
We have special pages showing all current road advisories for the state of Minnesota and the province of Ontario. These pages show problems such as roadway accidents, snow or ice, lane closures or blockages, construction, road restrictions, traffic problems, and roadwork around the border crossing.
BAUDETTE WEATHER
Baudette and Rainy River Ports of Entry Location and Traffic Map
To view Current Traffic Conditions at this border crossing, select "View Larger Map" and turn on the traffic layer.
Customs and Border Crossing Travel Tips for Baudette / Rainy River
Here is a handy link to hotels in Minnesota, US and here is another link to hotels on the Canadian side of the port in Ontario, Canada.
Minnesota utilizes the 511 Traveler Information system, where you can receive up-to-date, location-specific road and weather information on any highway in the state. You simply dial "511" from any phone to reach this system and then enter the highway number for incident reports. The 511 out-of-state phone number is: (800) 542-0220.
You can also get Ontario road information by phone by calling the following numbers:

Provincial Call Centre: 1-800-268-4686
In Toronto Area: 416-235-4686
Provincial TTY: 1-866-471-8929
Niagara Region TTY: 905-704-2426

Port GPS Longitude and Latitude Coordinates: 48.719119, -94.59043
Telephone Numbers for the Border Customs Offices at the Baudette / Rainy River Port