Grand Portage / Pigeon River – MN 61 / ON 61
Minnesota State Highway 61 becomes Ontario Highway 61 upon entering Canada at the Pigeon River International Bridge. It terminates at the Trans-Canada Highway in Thunder Bay. The route is a scenic highway, following the North Shore of Lake Superior and passing through the U.S. Grand Portage State Park.
Grand Portage / Pigeon River Port Information
Hours of Operation – Auto and Commercial Services open 24 hrs per day, 7 days a week, year round.
This is a Class A U.S. port which means it is a designated port for all aliens. Foreign nationals entering the U.S. should use Class A Ports of Entry.
Current Road Conditions in Minnesota and Ontario around Grand Portage
We have special pages showing all current road advisories for the State of Minnesota and the Province of Ontario. These pages show problems such as roadway snow or ice, lane closures or blockages, road restrictions, traffic problems, and roadwork.
Below are any reports for MN Highway 61 from the Minnesota Department of Transportation.  If nothing is listed then roads are normal and there are no reported problems:

Grand Portage / Pigeon River Customs and Border Crossing Travel Tips
Here is a handy link to hotels in Duluth, Minnesota and here is another link to hotels in Thunder Bay, Canada.
Travelers suggest that the evening slow time at the Grand Portage Crossing is 6pm to 8pm.
Minnesota utilizes the 511 Traveler Information system where you can receive up-to-date, location-specific road and weather information on any highway in the state. You simply dial "511" from any phone to reach this system and then enter the highway number for incident reports. The 511 out-of-state phone number is: (800) 542-0220.
You can also get Ontario road information by phone by calling the following numbers: Provincial Call Centre: 1-800-268-4686, Toronto Area: 416-235-4686,  Provincial TTY: 1-866-471-8929, Niagara Region TTY: 905-704-2426
Port GPS coordinates – latitude & longitude:48.001400, -89.585266
Telephone Numbers for the Border Customs Offices at Grand Portage / Pigeon River
Road Conditions Near the Grand Portage Pigeon River Border Crossings
These webcams show the road conditions near the port of entry. You may need to refresh your browser to see current conditions.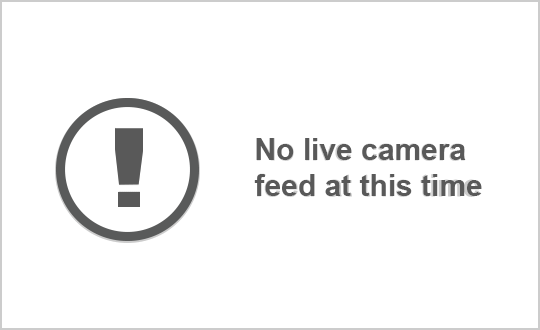 Map of Grand Portage / Pigeon River Port of Entry
To view the Current Traffic Conditions at this border crossing, select "View Larger Map" and turn on the traffic layer.