Location: U.S. Hwy 93 / BC Hwy 93
This is the second most heavily used port in Montana, with traffic made up of mainly vacation travelers or local autos. However, delays entering Canada can be as long as 3-4 hours during heavy traffic periods. The geography just before the Canadian border crossing constricts traffic and can create huge backups.
Rooseville / Grasmere Port Information
Hours of Operation – 24 hour service, 7 days a week, year round
Roosville is a "Permit Port", which means that importations of cargo must be approved in advance by the Great Falls Service Port. Contact the Supervisory Entry Officer at 406-453-7631 (ext 309) for more information.
Road Conditions at the Roosville / Grasmere Port
INDIAN SPRINGS WEATHER
We have special pages showing all current road advisories for the State of Montana and the Province of British Columbia. These pages show problems such as roadway accidents, snow or ice, lane closures or blockages, construction, road restrictions, traffic problems, and roadwork around the border crossing.
Hwy 93 Traffic Camera, Grasmere, BC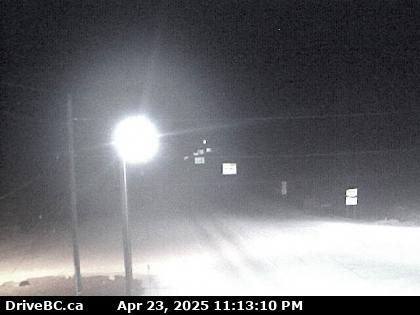 Travel Tips for the Roosville / Grasmere Customs and Border Crossing
Here is a handy link to hotels in Montana, U.S. and here is another link to hotels on the Canadian side of the port in British Columbia, Canada.
You can retrieve Montana road condition information on your phone by calling 1-800-226-7623 or 1-800-335-7592 (TTY)
To hear current road conditions in British Columbia, you can call (800)-550-4997.
Roosville port GPS coordinates – Latitude & Longitude: 48.99962, -115.05587
Map of Roosville / Grasmere Border Crossing Area
To view Current Traffic Conditions at this border crossing, select "View Larger Map" and turn on the traffic layer.
Telephone Numbers for the Border Customs Offices at Roosville / Grasmere
You may use the telephone numbers below to contact the customs officials and border patrol officers who staff the ports at this border crossing.
Roosville U.S. Customs Office Telephone Number: (406) 889-3865
For Canadian Customs at this port call the Canadian Border Information Service (BIS) which can answer your questions or transfer you directly to the Canadian port.