Seaway Bridge – Massena, Rooseveltown / Cornwall – New York Highway 37 / Ontario Highway 138
This bridge was re-named the Three Nations Bridge Crossing in recognition of all 3 Nations it connects: Canada, Akwasasne, and the U.S.A.  The "bridge" actually consists of two separate bridges – one that spans the St. Lawrence Seaway and the other connects the City of Cornwall to Akwesasne (on Cornwall Island).   The Seaway crossing carries more passenger vehicles than any other crossing in Northern New York although most of the traffic is local.
Seaway Bridge Border Crossing Information
Seaway Bridge Travel Tips
Here is a handy link to hotels in Cornwall, Ontario and here is another link to hotels in Massena, New York.
The bridge is pretty well marked as to which lanes to use for autos, RV's, or trucks.

You can call 511 or 888-GO511NY (888-465-1169) in New York to get "almost" real time road conditions information.

You can also get Ontario road information by phone by calling the following numbers: Provincial Call Centre: 1-800-268-4686, Toronto Area: 416-235-4686,  Provincial TTY: 1-866-471-8929, Niagara Region TTY: 905-704-2426
There is a Duty Free America's shop at the American Bridge Plaza.  Telephone: (315) 769 – 2640
Seaway Bridge Port GPS coordinates – Latitude & Longitude:

44.990520, -74.739631
Telephone Numbers for the Border Customs Offices at the Three Nations Bridge
Massena U.S. Customs Office Telephone Number: (315) 769-3091
For Canadian Customs at this port call the Canadian Border Information Service (BIS) who can answer your questions or transfer you directly to the Canadian port.
Seaway International Bridge Corporation: Administration Building (Cornwall Island)200 Akwesasne International Road, Akwesasne, Ontario K6H 5R7. Telephone Number: 613-932-6601.  Use this telephone number for questions about bridge tolls and bridge information.
Current Wait Times at the Seaway Bridge Border Crossings

| | Entering the U.S. at Massena | Entering Canada at Cornwall |
| --- | --- | --- |
| Personal Vehicles | | No delay |
| NEXUS | | |
| Ready Lane | | |
| Commercial Vehicles | | No delay |
| FAST | | |
Current Road Conditions in New York and Ontario
We have special pages showing all current road advisories for the State of New York and the Province of Ontario. These pages show problems such as roadway snow or ice, lane closures or blockages, road restrictions, traffic problems, and roadwork.
Webcams Showing Traffic and Road Conditions at the Three Nations Bridge
Refresh this page to update the webcam picture.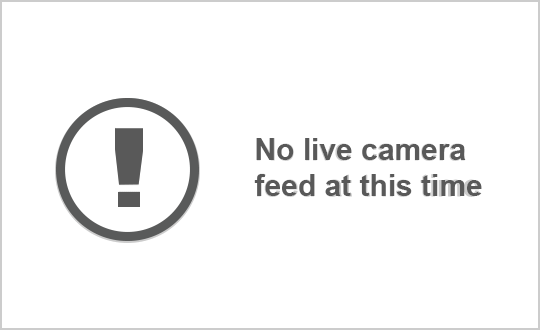 Massena / Cornwall Ports of Entry Locations and Traffic Map
To view Current Traffic Conditions at the Seaway Bridge border crossing, select "View Larger Map" and turn on the traffic layer.