Portal / North Portal – US 52 / SK 39
This is one of only three 24 hour border crossings in North Dakota and is the second most heavily traveled auto and trucking portal in the state. The U.S. CBP processes more than 100,000 southbound cars and more than 100,000 trucks each year. Despite this, most report few traffic delays in crossing the border here.
There is a call to improve Canadian Hwy 31 from the border crossing to the Regina but that is not going to happen until other higher priority projects are completed. In addition, Canadian Highway 39, which links Estevan with the city of Regina, is a heavy truck corridor with high traffic volume and has been the site of many fatal traffic accidents. Most of the traffic on the highway consists of large semi-trailer trucks including massive oil field and coal company vehicles. Highway 47, heading north out of Estevan up to Stoughton has been named the "most dangerous highway in Saskatchewan."
Portal Port Information
Hours of Operation – Open 24 Hrs per day, 7 days week, year round
FAST equipped
The U.S. port was upgraded in 2012 and now has three car and three commercial vehicle processing lanes, plus two additional car lanes that can be opened during heavy traffic periods. This is also a U.S. Free and Secure Trade (FAST) enrollment center.
Current Border Wait Time Entering Canada at North Portal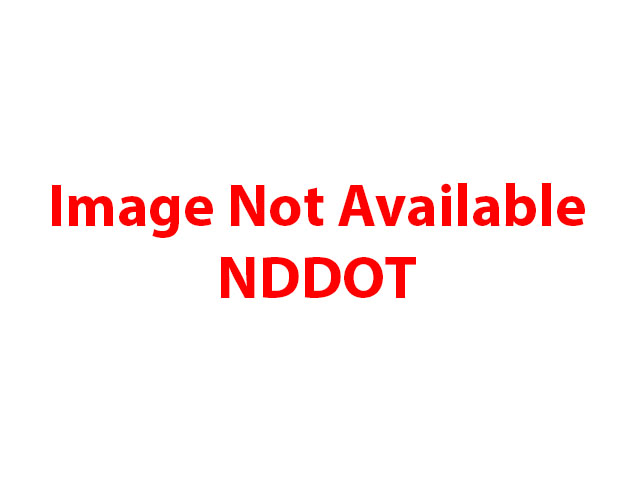 Passenger Vehicles: No delay
Commercial Vehicles: No delay
Source: Canadian Border Services Agency (CBSA)
Map of Portal Border Crossing Area
Current Road Conditions in North Dakota and Saskatchewan
We have special pages showing all current road advisories for the State of North Dakota and the Province of Saskatchewan. These pages show problems such as roadway accidents, snow or ice, lane closures or blockages, construction, road restrictions, traffic problems, and roadwork around the border crossing.
North Dakota Road Conditions
This map from the North Dakota Department of Transportation shows current road conditions including road closures and weather issues. Click on the map for a larger view.
Portal Customs and Border Crossing Travel Tips
Here is a handy link to North Dakota hotels nearest the border crossing and here is another link to hotels on the Canadian side of the border.
Saskatchewan has a voice Highway Hot line which you can reach by calling 306-933-8333 or toll-free in Canada by calling 888-335-7623
North Dakota utilizes the 511 Traveler Information system where you can receive up-to-date, location-specific road and weather information on any highway in North Dakota. You simply dial "511″ from any phone to reach this system. You can also call 866-MYSD511 (866-697-3511). Winter Road Reports are issued via the 511 system at various intervals between 5:00 AM and 9:00 PM daily, typically from November through mid-April. They are issued more frequently during severe weather events. Summer Road Reports are issued mid-April through October on the 511 system once daily or more often if conditions warrant.
SK 39 is a 2 lane, undivided highway.
Border Duty Free Shop: 701-926-3661.
Send us your tips about this border crossing!
Telephone Numbers for the Border Customs Offices at Portal / North Portal
Portal Border Crossing GPS Coordinates: 48.999007, -102.55234