Thousand Islands Bridge – Alexandria Bay / Lansdowne – US Interstate 81 / ON 137
The Thousand Islands "Bridge" is actually a series of bridges that cross the St. Lawrence River. In Canada it connects with Highway 401, which runs northeast to Montreal and southwest to Toronto, and 416, which heads north to Ottawa.
This is one of the 10 most used border crossings between the US and Canada and is the 4th busiest in New York.   It therefore experiences significant backups during peak periods and 2 hr delays are not uncommon during the summer. This is a heavy truck corridor and I-81 is used by many carriers as an inland alternative to the more crowded I-95. In the past, delays have resulted in diversion of trucks to the Ogdensburg-Prescott Bridge.
Thousand Islands Bridge Port Information
Hours of Operation  – This border crossing is open 24 hrs per day, 7 days a week for auto and commercial traffic
This port has NEXUS lanes for entering the U.S. or Canada.  Nexus lanes are not typically open 24 x 7 so we have a separate page showing their hours of operation.
There are special rules governing Vehicle Exports.  Original documents are required at the port a minimum of 72 hours prior to export.
See our page Tolls on Bridges Along the U.S. Canada Border for toll rates for this bridge.
Current Road Conditions in New York and Ontario
We have special pages showing all current road advisories for the State of New York and the province of Ontario. These pages show problems such as accidents, roadway snow or ice, lane closures or blockages, construction, road restrictions, traffic problems, and roadwork around the border crossing.
Telephone Numbers for the Border Customs Offices at the Thousand Islands Bridge
Thousand Islands Bridge U.S. Customs Office Telephone Number: 315 482-2261
The Thousand Island Bridge Authority: 315-482-2501
For Canadian Customs at this port call the Canadian Border Information Service (BIS) who can answer your questions or transfer you directly to the Canadian port.
Travel Tips for the Thousand Islands Bridge Border Crossing
Here is a handy link to hotels in Alexandria Bay, New York near the border crossing and here is another link to hotels in Ottawa which is the nearest major city in Canada.
At peak periods this port can be very slow so many people recommend taking either the Ogdensburg-Prescott Bridge or even the  Seaway Bridge border crossings even if they are out of the way for you.  Another alternative ezbordercrossing.com visitors have suggested is to take the Horne's Ferry from Cape Vincent to Wolfe Island (runs during the summer months), and then take the free year-round ferry from Wolfe Island to Kingston Ontario.
There are pedestrian walkways on both ends of the bridge which are open during daylight hours.  The walkways close during the winter months.
You can call 511 or 888-GO511NY (888-465-1169) in New York to get "almost" real time road conditions information.
You can also get Ontario road information by phone by calling the following numbers: Provincial Call Centre: 800-268-4686, Toronto Area: 416-235-4686,  Provincial TTY: 866-471-8929, Niagara Region TTY: 905-704-2426
There is Duty Free Americas shop on Wellesley Island that is open 24 Hours / 7 Days a Week.  Telephone: (315) 482 – 2730.
Thousand Islands Tax/Duty Free Store is located 1.5 km South of the bridge across from Canada Customs.  Telephone 877-676-6673
Thousand Island Bridge GPS coordinates – Latitude & Longitude: 44.347349, -75.983328
Wait Times at the Thousand Islands Bridge Border Crossing
Current Wait Times at the Thousand Islands Bridge Border Crossing
Source: CBSA and CBP
Estimated wait time to reach the inspection booth. Updated hourly.
Entering the U.S. at Thousand Islands Bridge – Open 24 hrs/day
Last Update: At 11:00 am EST
1/25/2022
Entering Canada at Thousand Islands Bridge
Last Update: 2022-01-25 10:14 EST
Personal Vehicles
no delay
No delay
NEXUS
Lanes Closed
Ready Lane
N/A
Commercial Vehicles
no delay
No delay
FAST
N/A
Traffic Cameras for the Thousand Islands Bridge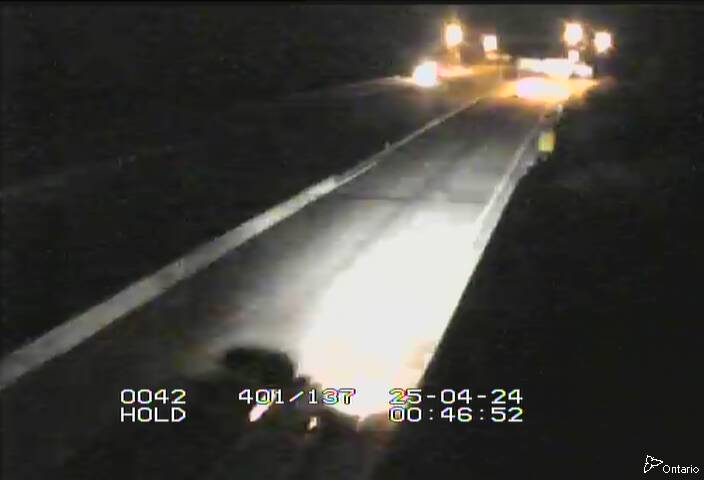 Thousand Islands Bridge Port of Entry Location Map
To view Current Traffic Conditions at this border crossing, select "View Larger Map" and turn on the traffic layer.